OFFICIAL MEDIA & VIP SCREENING OF 'AFTER PORN ENDS' BY FIRST TIME DOCUMENTARY DIRECTOR BRYCE WAGONER DRAWS THE INDUSTRY'S MOST ICONIC ADULT FILM STARS
The Official VIP & Press screening of the fascinating first feature length documentary "After Porn Ends" at Paramount Studios in Los Angeles on May 15 flaunted some of the most iconic adult film stars to date.
Filmmaker Bryce Wagoner examines the life and careers of some of the biggest names in the history of the adult entertainment industry and the ups and downs of what happens to them after they leave the business and attempt to resume "normal" lives. An intimate Q&A session followed the screening with the cast, director and producers. "The Hedgehog" himself Ron Jeremy also attended the screening, along with Scorpions bass guitarist Ralph Rieckermann.
The film features interviews with 13 former adult stars, many legendary in their realm. These include onetime California gubernatorial candidate Mary Carey, Houston, Crissy Moran, Raylene, Asia Carrera, Seka, Randy West, Amber Lynn, Bill Margold (considered by many to be the "Industry Godfather"), Tyffany Million, John Leslie (a veteran of 542 titles who passed away recently), Nina Hartley ("Boogie Nights"), Shelley Lubben (who became an anti-pornography advocate after a short run in the business), Richard Pacheco and Luke Ford (author of "The History of X: 100 Years of Sex in Film").
"From my experiences in the documentary world," says Wagoner, "I found that most directors and producers play it safe, doing important work on topics like education, war, children and certain social issues. Our film doesn't fall into any of those categories, and it's both scary and exciting to chart such new territory. I'm excited about the response so far, and thrilled that guys like (Academy Award nominated filmmaker) Morgan Spurlock are loving it. When I told him how much we made this for, it looked like he'd seen a ghost. It was definitely fueled by passion more than dollars."
"After Porn Ends" also includes the insights of Dr. Neil Malamuth, a Professor of Psychology, Communication and Women's Studies at UCLA who wrote a book and teaches a class on the harmful effects of pornography on individuals and how society deals with them.
Produced by Christopher Mallick—founder of the groundbreaking film company Oxymoron Entertainment—along with Andy Weiss and Susan Dynner, the film is set for On Demand Release May 21 by Gravitas Ventures, reaching 100 million households. It is available now for pre-purchase on iTunes and will be released on DVD August 21.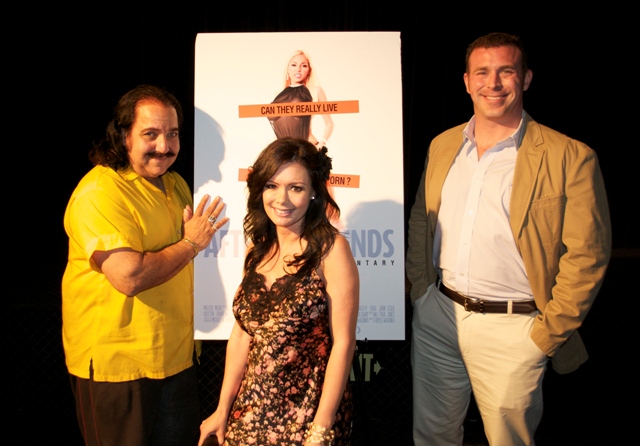 Ron Jeremy, Crissy Moran and Bryce Wagoner at the Official Press & VIP screening of 'Life After Porn' at Paramount Studios May 15, 2012.
Photo Credit: LUCK Media & Marketing, Inc.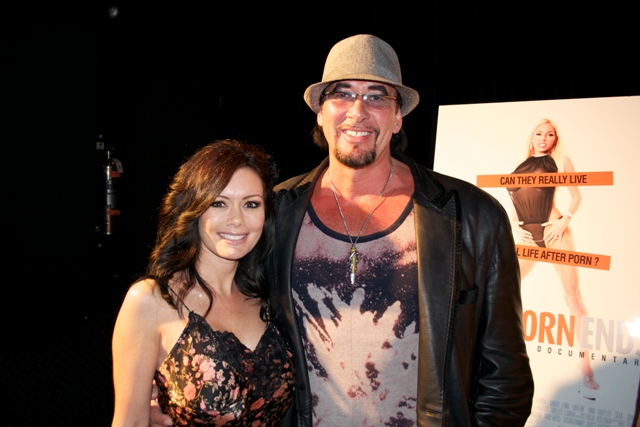 Crissy Moran and Scorpions Bass Guitarist Ralph Rickermann at the Official Press & VIP screening of 'Life After Porn' at Paramount Studios May 15, 2012.
Photo Credit: LUCK Media & Marketing, Inc.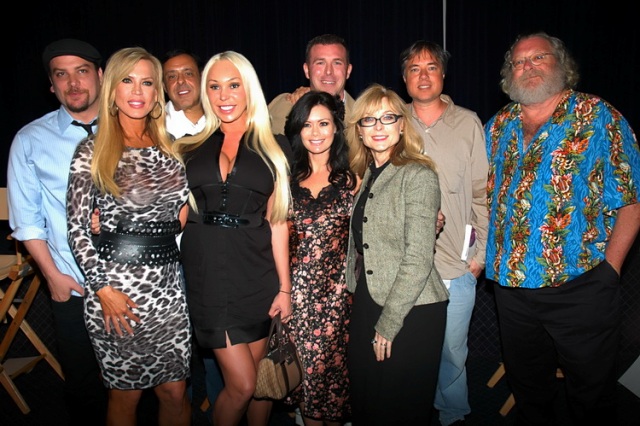 Director, producers and cast at the Official Press & VIP screening of 'Life After Porn' at Paramount Studios May 15, 2012.
Photo Credit: Dominic Acerra / emmreport.com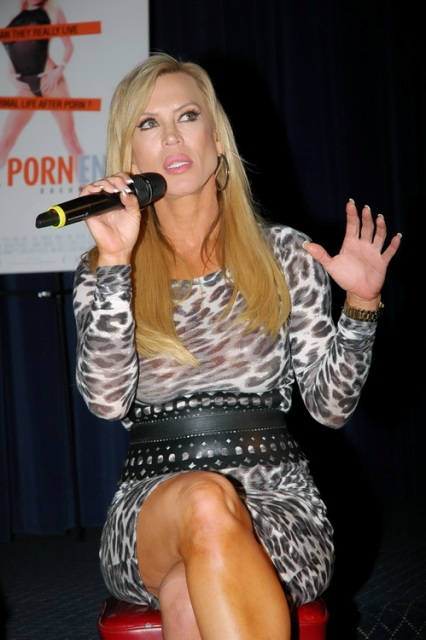 Former Adult Film Legend Amber Lynn speaks on panel at the Q&A for the Official Press & VIP screening of 'Life After Porn' at Paramount Studios May 15, 2012.
Photo Credit: Dominic Acerra / emmreport.com